(Click hyperlinks to learn more about artists and hear recording samples)

Current Projects :
Offbeat The Myth - debut EP
7 Days From Sunday - debut album
Past Projects :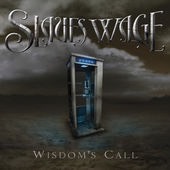 Slave's Wage album "Wisdom's Call" - Christian Metal Band

Kyle Patterson - "Love Found A Way" single

The Bridge Church - Podcast Intro, Sound System Analysis, Upgrade and Implementation - Personnel Training & Recording of Live Worship CD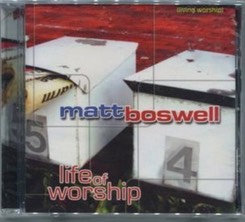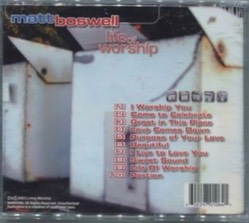 Matt Boswell - "Life Of Worship" - debut album
Nick McCord - American Idol and X-Factor Contestant - "Let Your Glory Fall" single
Rick Miller - "Spirit of the Lord" - used as intro & outdo music for Pastor Steve Warren's NewSONG ministries audio podcast and radio sermons featured on 91.3 KDKR weekdays at 7:00 pm
Shawn Cole - Preproduction for songs "Where Will I Run" and "Change My Heart" prior to him recording them on his debut album, "Shelter" in Canada
New Life Fellowship  - Weekly sermon editing for CD duplication master and publishing on web for podcast subscribers and online customers

Client Quotes
We are so glad to have stumbled upon Steve Gauthier and Savior Sound Studio.  He brings to the table years of experience in the music arena as a musician, sound man and studio engineer.  As Christians and a Christian band, we are so very impressed with Steve's heart for the Lord Jesus Christ which is reflected in his professionalism, his desire to serve his clients and the atmosphere he creates while in the studio.  In your quest to find "the place" to record your next Christian project, we strongly suggest that you consider Mr. Steve Gauthier and Savior Sound Studio.  You won't be disappointed...we weren't! - Jeff Saenz of SLAVES WAGE
"Steven at Savior Sound has helped tremendously with analyzing & upgrading our entire sound system. His analysis clarified the issuers we were experiencing, then he offered solutions that fit within our unique budget. Steven also assisted us as we learned how to use all of our new tech, including: iMac, PreSonus mixer, the recording options available with our PreSonus mixer & all of the hardware & software.
Steven worked with us & helped train our sound guys. We are all now very comfortable running our upgraded system. His excellence has enhanced our worship service. I highly recommend Savior Sound for any & all of your system needs & wants." - Pastor Jared (The Bridge Church)
"Savior Sound is a fantastic studio!  It is filled with top of the line equipment that allows an artist the freedom to be creative.  Much of my time in the studio is spent exploring what is available, and I find something new every time.  New guitar sounds, new instrument sounds, and on and on.  My creativity is reaching an all time high because of my time in the studio.  Steven is incredibly knowledgeable about sound and recording, and he knows how to bring a song to life.  Going to Savior Sound is a great choice to make." - Kyle Patterson
"Ask and you shall receive."  I prayed to the Lord to help me find the right place to record my Christian songs and He led me to the perfect recording studio, Savior Sound, with a superb Soundboard man, Steven Gauthier. 
Steven has a spiritual intuitive ear and multi-talented musical and technical abilities which help him to produce a professional production that both honors the Lord and is pleasing to the listener.  Along with his technical talent, he carefully listens to the needs and desires of the musician and incorporates their suggestions into his editing and final cut.
I have recorded music in studios for over 50 years and my time with Steve was the first time anyone had ever prayed over me before I began to sing.  What a blessing!  I have many more projects ahead and, the Lord willing, Steve will be the man I go to for help.
May the Lord lead you to the best … Savior Sound.  You will not be disappointed. 
~ La Vern Jones