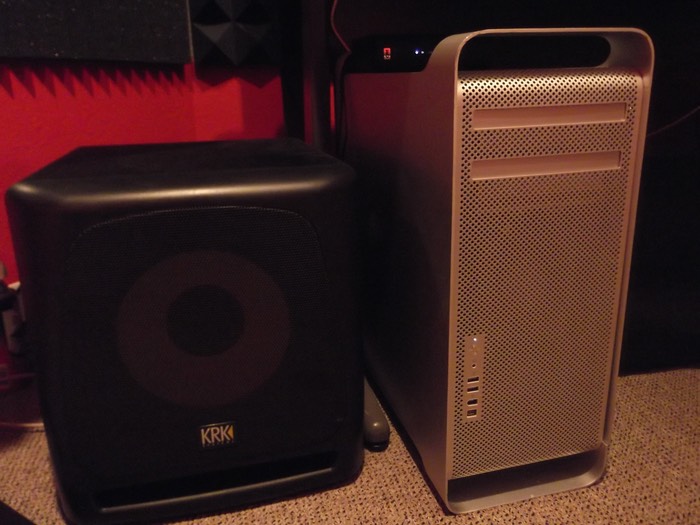 Mac Pro 2 x 2.8 GHz Quad-Core (8 core total) Intel Xeon processors with 32 GB RAM running Mac OS X Mountain Lion 10.8.5 on 2 Samsung 27" LCD Monitors with a Mercury Accelsior_E2 PCIe Solid State Drive
A super-fast, powerful system that is stable even with high track count, high resolution recordings using multiple plug-in instances per track.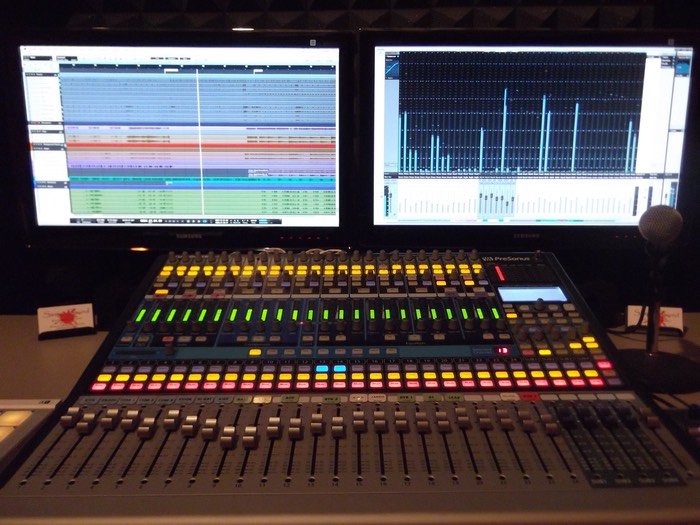 PreSonus StudioLive 24.4.2 mixer
Provides 24 channels of high-headroom XMAX™ microphone preamplifiers plus handles headphone monitor mixes.
PreSonus ADL 700 Hi-Voltage, Tube Channel Strip - mic pre, compressor, EQ



Universal Audio Apollo 16 Interface with realtime UAD processing w/built-in UAD-2 QUAD DSP
A/D - D/A conversion - supports 24 bit / 44.1, 48, 88.2, 96, 176.4 & 192 kHz sample rates


 Universal Audio UAD-2 OCTO PCIe DSP Card w/8 x SHARC Chips

PreSonus Sceptre S8 CoActual studio monitors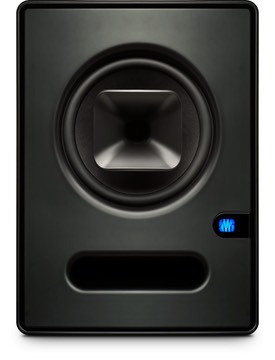 Mackie HR824's studio reference monitors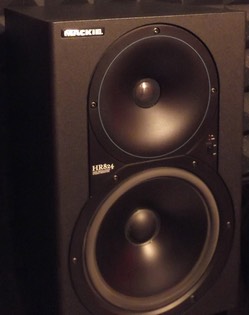 KRK 10s powered subwoofer for accurate low end monitoring of mixes

PreSonus FaderPort 8 USB Advanced, Innovative DAW Controller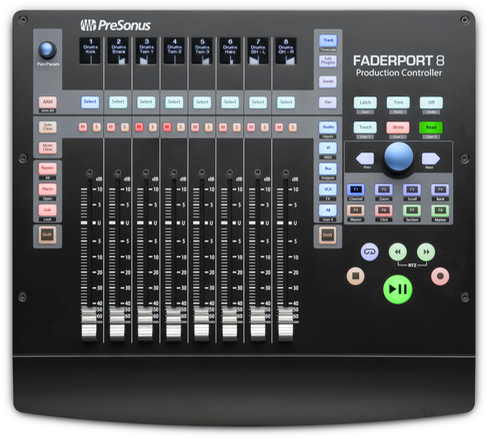 SONY MDR7506 Professional Dynamic Stereo Headphones (5) pair - for independent monitor mixes

Native Instruments Maschine Mikro MK2 groove production studio. Groundbreaking groove production system for fast, intuitive beatmaking. The power and flexibility of software meets the tactile immediacy of hardware.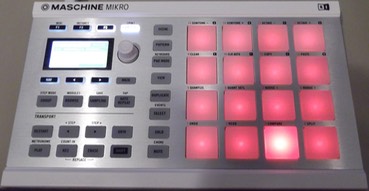 Compact controller plus full MASCHINE software

Native Instruments 

S61 - 61 Fatar keybed keyboard controller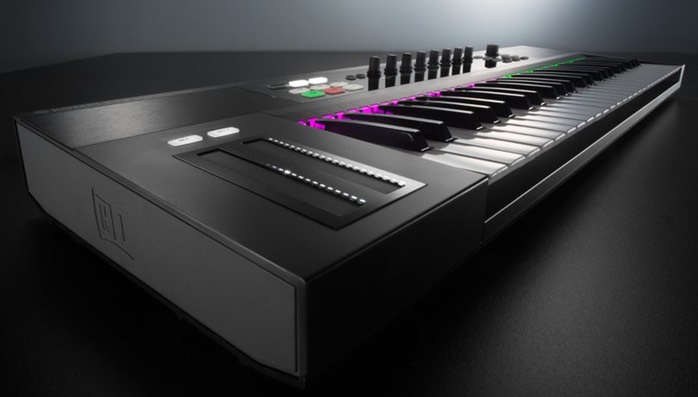 M-Audio Keystation 88es - 88-Key Semi-Weighted MIDI Controller keyboard with expression pedal - MIDI control over virtual instruments
SONY DTC-670 DAT Recorder / Player - for transfer of audio from DAT tapes

  Kenwood KX-6080 dual cassette deck - for playback of cassette tape recordings

 Whirlwind IMP 2 Direct Boxes (4) - guitar cabinets are mic'd and a direct signal is recorded as well to use with amplifier modeling plug-ins like Ampire XT and Guitar Rig 5 Pro

 Line 6 AX2 212 100 Watt Stereo Guitar Modeling Amp with longboard floor board foot controller - Simulates 17 amps, 15 cabinets plus stompboxes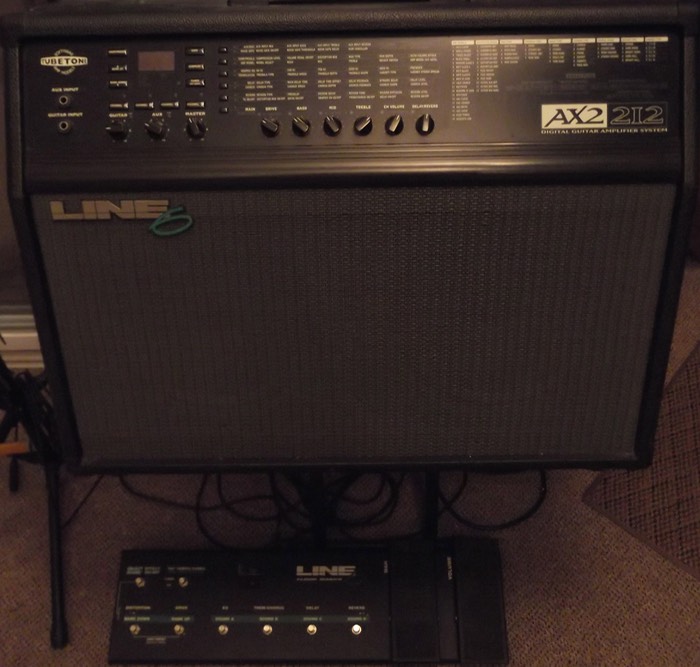 Line 6 Bass POD xt Pro Bass Amp Modeling Processor - Simulates 26 Amps, 23 Cabinets as well as Microphone choices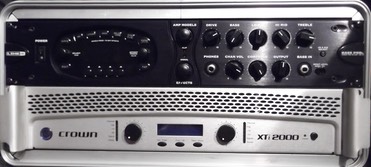 SVT-7 PRO pumps out a ferocious kilowatt of pure Ampeg tone

 SVT-410 HLF delivers devastating low-end bass, all the way down to 28Hz