by  

DAW - PreSonus StudioOne version 3.3 Professional DAW software
The latest, greatest DAW software available which has a new-generation state-of-the-art audio engine under the hood that delivers incredibly clear, accurate sound. Studio One Professional features a 64-bit floating-point audio engine that automatically switches between 64- and 32-bit operation on the fly to accommodate 32-bit plug-ins. This means you always get the highest possible sound quality and blazing speed. StudioOne version 3 delivers all of the core audio and MIDI recording and editing features, plus a wealth of 64- and 32-bit effects plug-ins and virtual instruments. It imposes no limits on track count and plug-in instantiations, or editing features. It also has support for ReWire and AU/VST plug-ins, MP3 import and export, and additional third-party content and also includes Melodyne pitch correction; SoundCloud™ support; Red Book CD burning; video playback and sync; more Native Effects plug-ins: Groove Delay, Multiband Dynamics, OpenAIR, Pipeline, and IR Maker. StudioOne v3 Professional also includes an integrated mastering solution.
For those interested in more about features of SudioOne version 3.2 Professional, you can see them here: PreSonus StudioOne
Plug-ins
 Studio One Native Plug-ins
Channel Processing - Channel Strip, Fat Channel, Pipeline
Amplifier and Distortion Modeling - Ampire XT*, RedlightDist™
Dynamics Processing - Compressor, Expander, Gate, Limiter, Multiband Dynamics, Tricomp™
Equalization - Pro EQ
Metering and Analysis - Level Meter, Phase Meter, Scope, Spectrum Meter, Tone Generator, Tuner
Modulation - Auto Filter, Chorus, Flanger, Phaser, X-Trem
Delay and Reverb - Analog Delay, Beat Delay, Groove Delay, Mixverb™, Open AIR, Room Reverb
Stereo Imaging - Binaural Pan, Dual Pan
Utility - IR Maker, Mixtool
*Ampire XT amplifier-modeling plug-in that features a wide range of guitar- and bass-amplifier models, convolution-modeled speaker cabinets with variable microphone positioning, and effects stompboxes.
Presence™, Impact™, Mojito, SampleOne
Studio One® comes bundled with gigabytes of custom content to get your creative juices flowing, including Audioloops, Musicloops, and Soundsets for PreSonus® Presence™, Impact™, and Mojito virtual instruments.
Third Party Plug-ins


Celemony Melodyne Editor 2.0 - powerful integrated pitch correction software by Celemony. See how Melodyne is seamlessly integrated into StudioOne here.

Alloy 2 - Features six powerful tools in one integrated plug-in: Equalizer, Dynamics, Exciter, De-Esser, Transient Shaper and Limiter.
Nectar - Complete Vocal Suite: 11 vocal tools in one integrated plug-in, include real-time and offline pitch correction with a manual note editor, breath control, gate, compression, saturation, EQ, de-esser, doubler, limiter, reverb, and delay.


 T-Pain Effect - It's the official plug-in for The T-Pain Effect. Use it for subtle pitch correction or wild vocal transformations, including the distinctive sound of T-Pain himself!

Ozone 6 - Complete mastering system in a single integrated plug-in includes eight essential mastering tools: Maximizer, Equalizer, Multiband Dynamics, Multiband Stereo Imaging, Post Equalizer, Multiband Harmonic Exciter, Reverb, and Dithering.

Repeater Delay Not just a delay. EVERY DELAY!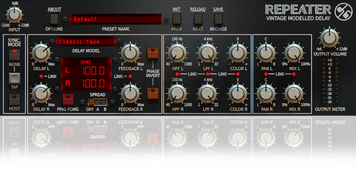 Virtual Tape Machines Most advanced, dynamic, true-to-life analog tape emulation ever achieved.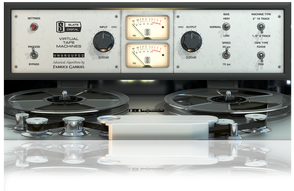 FG-X Mastering Processor. World class mastering compressor with transparent and articulate sound.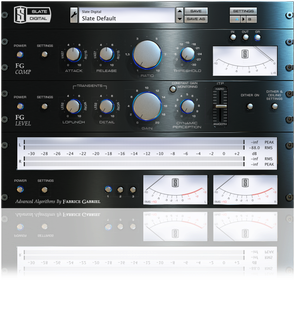 Verbsuite Classics Legendary pro reverbs. Why only have one reverb when you can have them ALL?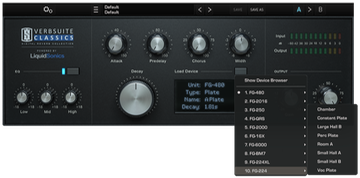 S-Gear Virtual Guitar Amps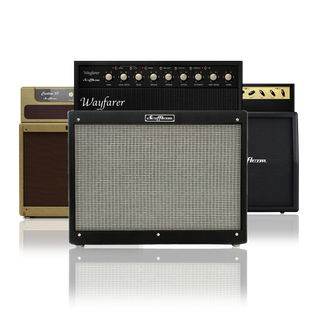 Virtual Buss Compressors Three legendary mix buss compressors!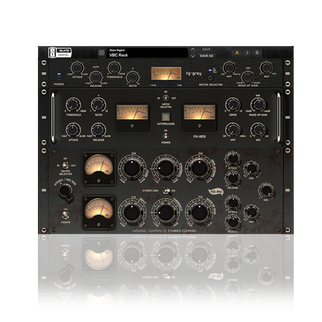 The Monster Extreme Dynamic Processor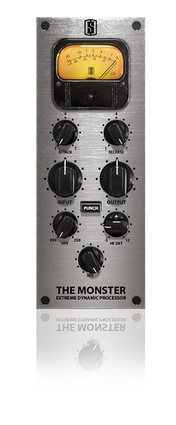 Virtual Preamp Collection FG-73 Brit N Pre & FG-76 Vintage Pre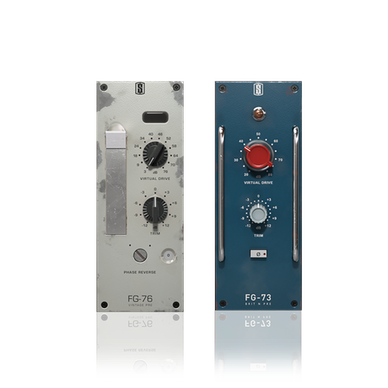 Virtual Console Collection Brings the sound of 6 legendary analog consoles to your digital recording. Models all characteristics of both the channels and the analog summing.
FG-Bomber Analog modeled dynamic impact enhancer.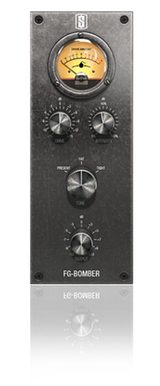 Virtual Mix Rack The analog channel strip of your dreams! Includes:
FG-401 VCA Compressor
FG-S Brit-4k EQ
FG-N Brit-N EQ
FG-116 FET Compressor
Trimmer RMS and Peak level monitoring, a simple trim control and a phase reverse switch.
Revival Breath new life into any mix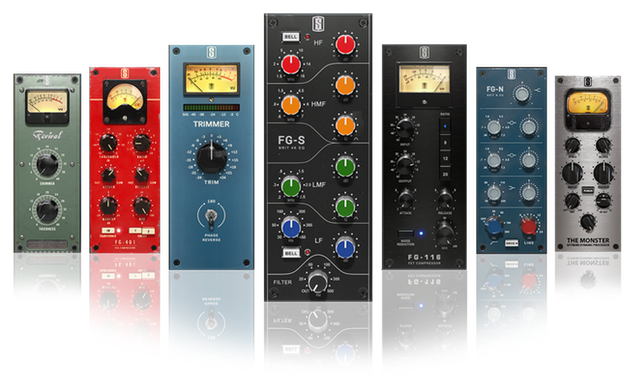 FG-116 Blue Series FET Compressors Blue Vintage and Blue Modern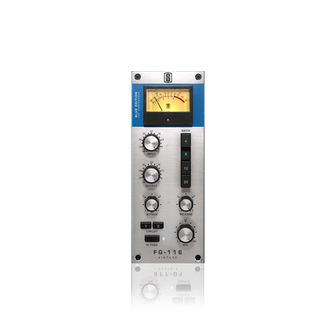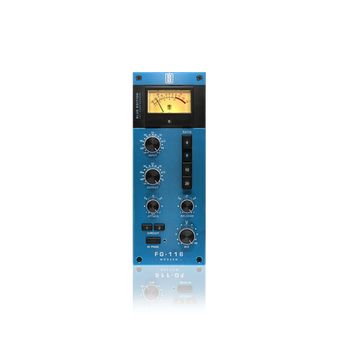 Custom Series EQ and Lift Customized, boutique analog equalizers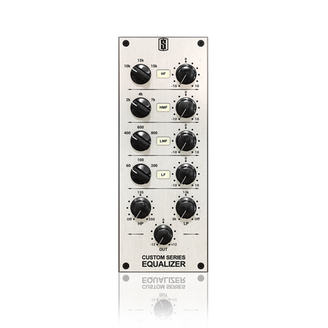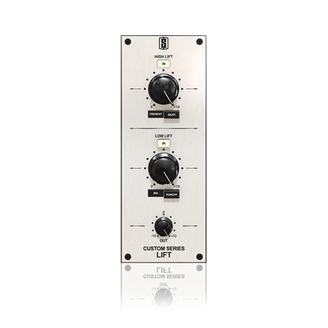 Air & Earth EQ Modules one of the most highly-regarded pug equalizers in the audio industry.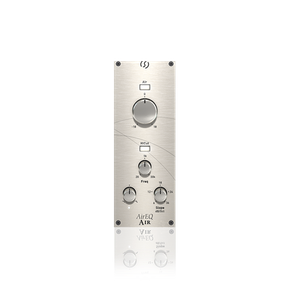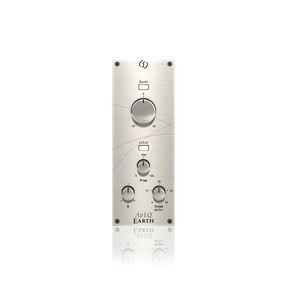 Meiosis E2Deesser The professional standard in DeEssing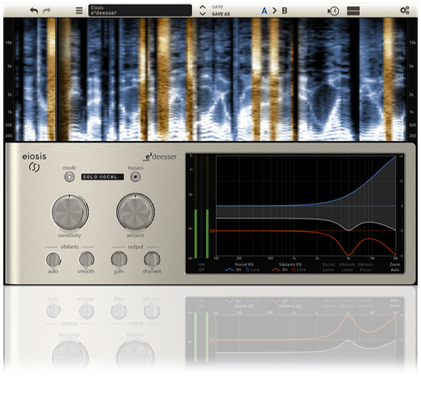 Trigger 2 Platinum Drum-replacement/Triggering Plug-in
Trigger Deluxe Expansion library is the result of three long years of Slate's tireless efforts in the art of recording the best sounding drums in the industry
Blackbird Studio Drums Expansion one of the most amazing drum libraries you'll ever experience!

WAVES Signature Series Vocal Collection - includes the go-to vocal chains of four legendary engineer-producers:

Maserati VX1 Vocal Enhancer - Bring Maserati's multi-Platinum sound to your recording! Created in collaboration with mixing engineer Tony Maserati

Eddie Kramer Vocal Channel - The classic rock sound of the '60s and '70s – at your fingertips! Created in collaboration with producer / engineer Eddie Kramer

CLA Vocals - CLA's radio-ready rock sound – instantly! Created in collaboration with Grammy®-winning mixing engineer Chris Lord-Alge

JJP Vocals - JJP's Grammy® award-winning sound – instantly! Created in collaboration with producer / mixer Jack Joseph Puig

Vocal Rider by WAVES -  rides the levels of vocal tracks, automatically.
Bass Rider by WAVES - delivers perfect bass levels, without changing the natural sound of your bass.


Universal Audio UAD-2 Powered Plug-ins
Realtime Analog Classics Plus Bundle
1176LN UA Classic Limiting Amplifier Plug-In

1176SE UA Classic Limiting Amplifier Plug-In

API Vision Channel Strip Plug-In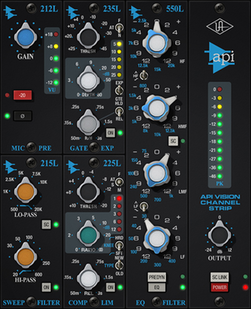 Neve® 88RS Channel Strip Plug-In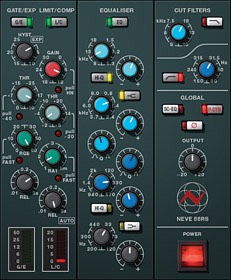 SSL E Series Channel Strip Plug-In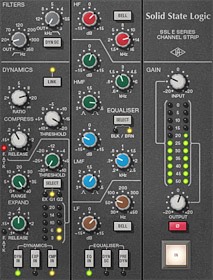 SSL G Series Bus Compressor Plug-In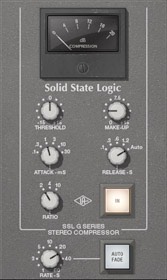 CS-1 Precision Channel
Fairchild 670 Tube Limiter Plug-In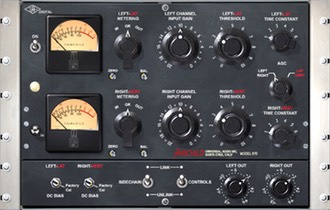 Teletronix® LA-2A Classic Leveling Amplifier Plug-In

Universal Audio Precision Enhancer Hz Plug-In

Pultec EQP-1A Legacy Plug-In

Pultec-Pro Plug-In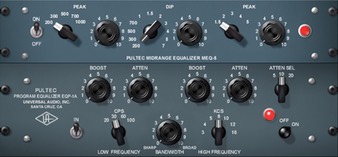 AMS RMX16 Digital Reverb Plug-in

RealVerb-Pro Plug-In
Softube® Bass Amp Room 8x10 Plug-In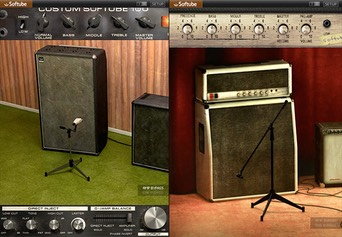 Softube® Amp Room Half-Stack Plug-In
UA 610-B Tube Preamp and EQ Plug-In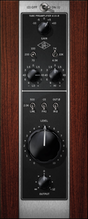 Helios™ Type 69 EQ Plug-In


NATIVE INSTRUMENTS

Komplete 10 Ultimate THE ULTIMATE INSTRUMENTS & EFFECTS COLLECTION! The entire range of 75 COMPLETE Instruments and Effects in one uncompromising bundle – premium sonic tools with unrivaled power for production, composition, and sound design with 440 GB of premium sound content (17,000 sounds).
Komplete Kontrol Software an advanced control interface for browsing instrument library and customizing hardware mappings.

Kontakt 5 CONNECT TO SAMPLING! Unprecedented power, a vast instrument library, effects and an advanced sampling framework plus deep editing capabilities: Connect with the industry standard software sampler! Over 1,000 instruments and more than 43 GB of samples featuring effects from SOLID MIX SERIES.

Reaktor 5 THE FUTURE OF SOUND! Fully modular synthesis studio opens a universe of sound with limitless programming options. World-class, infinitely expandable, modular sound studio with over 70 instruments.
Kontour HIGH PERFORMANCE SYNTHESIS! Ultra-expressive synth with an organic sonic character.
Monark ICONIC MONO SYNTH! Delivers the sound of the king of monophonic analog synths. Capturing every nuance in spectacular detail, this is the holy grail of analog modeling. It's a monophonic synth for bass, leads, percussion and more with an unrivaled organic analog sound and feel.

Massive MAXIMUM SONIC IMPACT! From thundering basses to sharp leads, this powerhouse synthesizer is an uncompromising sonic monster and the go-to choice for bass music and electro producers. Virtual-analog architecture for colossal sound including a comprehensive library with 1,300 huge presets.
Razor CUTTING EDGE SYNTHESIS! The groundbreaking additive synthesis powerhouse, RAZOR delivers cutting edge sonic control and unparalleled MASCHINE integration. Detailed, dynamic additive synthesis with extreme sonic flexibility and morphability for boundless sound design.

Rounds ADVANCED SEQUENCE SYNTHESIZER. Design and sequence up to 16 different synth sounds

Absynth 5 an arsenal of ever-evolving atmospheres, pads, leads and basses make it the perfect tool for otherworldly synthesis. Expressive semi-modular sound architecture with 1,800 inspiring, atmospheric sounds.

FM8 THE POWER OF DIGITAL! FM8 packs the intricacies of FM synthesis into a sleek user interface with innovative advanced features. Bright, crisp sound of FM synthesis with a powerful FM matrix, arpeggiator and envelopes with over 1,200 wide-ranging preset sounds.
Reaktor Prism uses modal synthesis to produce a unique and responsive polyphonic instrument with fascinating sound shaping capabilities.
Reaktor Spark is a truly aggressive, dynamic synth based on a unique REAKTOR ensemble that breathes new life into subtractive synthesis.
Skanner XT is part sampler, part synth, offering big and nasty basses to celestial pads, and intriguing, morphing soundscapes. Highly unpredictable, this instrument delivers an edge to your productions that no other synth can.
Retro Machines MK2 is entirely based on samples from legendary vintage analog synths and keyboards from the 70s and 80s. You get over 20 outstanding instruments, each with an amazing effects section, and a versatile and easy to use arpeggiator.
Action Strings is the epic, orchestral sound of blockbuster movies, made simple via immaculately sampled and easily playable phrases – over 14 GB of live-recorded string phrases are ready to spice up your productions.
Session Horns is a versatile and playable horn section sampled to perfection and guaranteed to deliver a rich, authentic sound, playable by anyone.
Damage gives you 30 GB of drama, fusing industrial sounds and orchestral drums into a devastating electro-acoustic barrage to deliver breathtaking cinematic percussion with a tense, epic edge.
Evolve delivers a mind-boggling variety of extraordinary sounds, rhythms and FX, and a serious dose of inspiration guaranteed to enliven any audio project.
Session Strings Pro is the new gold standard for contemporary strings. Take control of an 11-piece ensemble, recorded in four different settings for maximum flexibility and realism.
Evolve Mutations is a ready-to-use instrument for film scores, game audio, electronic and pop music productions, made up of a 2 GB collection of rhythm and tonality.
Evolve Mutations 2 takes audio-visual sound design up a notch, delivering 2 GB of exciting and original sounds for composers seeking new sonic territory.
Solid EQ is a precise 6-band workhorse equalizer ready for anything from subtle shading to aggressive shaping.
Solid Bus Comp is a powerful, easy-to-use compressor with the uncanny ability to 'glue' mixes together and make a track sound finished.
Solid Dynamics is an exceptional stereo compressor with a gate/expander module – ideal for processing dynamic range on single channels before they hit the master section.
RC 48 captures the versatile, luxurious sound of a true studio legend. A rich, elaborate, and refined reverb that has shaped two decades of popular music.
RC 24 delivers larger-than-life ambience with stunning accuracy, adding rich, characteristic dimension to anything from acoustic instruments to electronic productions.
Vari Comp is an all-purpose, easy-to-use, two-channel compressor with breathtakingly transparent sound, delivering the warmth and presence of top-of-the-line tube-powered hardware.
Enhanced EQ EQ is a unique, easy-to-use effect that will provide your tracks with the analog sound of the masters – equally potent at adding subtle definition or rich loudness.
Passive EQ captures the rich, natural sound and presence of high-end, tube-powered studio gear. A musical, all-purpose EQ for a wide range of production duties.
Transient Master is a must-have dynamics effect. Enhance attack, control mix presence or fix problem recordings — the secret spice in your mix.
Driver is a versatile, creative distortion and filter effect. The smooth filter, powerful distortion, and audio modulation combine to take tracks from subtle filtering to all out mayhem.
VC 76 is a workhorse FET compressor/limiter renowned for its super-fast attack. Delivers presence and punch – great on drums, vocals or a stereo bus.
VC 2A is an electro-optical compressor/limiter emulation with an ultra-smooth response. A classic studio tool with a unique, musical sound and total ease of use.
VC 160 is based on a classic voltage-controlled design that adds attack and grit to tracks that need to hit hard. An unparalleled drum compressor.
The Finger is a new type of live performance and remix tool featuring more than 40 effects which can be "played" like a musical instrument with a MIDI keyboard or sequenced in your DAW.
The Mouth is designed to generate melodies and harmonies out of whatever audio material you feed it – a unique and exciting way to get creative results on the fly.
Reflector is a high-performance effect, providing reverb ranging from super-realistic physical rooms to fully virtual acoustics.
Replica XT is a studio-quality delay with vast sonic flexibility.
Supercharger adds unique, colorful character to anything it touches. Inspired by a one-of-a-kind boutique tube compressor, its one-knob simplicity lets you sculpt your dynamics at full speed with total focus on the sound. Designed for versatility, SUPERCHARGER is the perfect all-round tool for anything from warming up a vocal to crushing your drums completely.

Battery 4 returns with cutting-edge professional effects, a completely redesigned library tailor-made for electronic music and radically improved workflow that keeps the focus on creativity.
Abbey Road Vintage Drummer delivers ultra-rare drums with the authentic sound and feel of a golden era. Recorded at Abbey Road Studios, London.
Abbey Road 60s Drummer delivers two exquisitely recorded kits from the 1960s, recorded with vintage equipment at Abbey Road Studios, London.
Studio Drummer is the perfect realization of a drummer in software, with everything you need to create realistic acoustic drum tracks.
Abbey Road 70s Drummer brings two classic drum kits to life, capturing the decade's definitive sounds – from dry, up-close precision to heavy rock bombardment.
Abbey Road 80s Drummer brings epic drums to life. Two premium 80s kits, deliver definitive 80s sounds, from edgy new wave to big-budget power metal.
Abbey Road Modern Drummer puts world-class contemporary drums at your fingertips. Two premium drum kits deliver powerful, versatile drums for contemporary rock and pop.
West Africa features a collection of beautifully sampled playable percussion and melodic instruments and ensembles with an accompanying set of highly inspirational pre-programmed patterns.
Balinese Gamelan brings the rich and complex textures of Gamelan to life in exquisitely detail, featuring classical Gamelan forms and advanced tweaking features.
Maschine Drum Selection contains 20 full drum kits adapted from the hot new MASCHINE library, providing a broad palette of modern club and electronic music styles.
Polyplex - an eight-part drum sampler with extraordinary randomizing capabilities, creative layering, and near-infinite tweak ability.
Scarbee Rickenbacker Bass is the iconic, punchy midrange and rumbling power of a Rickenbacker® 4003 captured in software for the first time – officially approved by Rickenbacker®.

Guitar Rig 5 Pro 17 amps and cabinets and 54 effects deliver perfect guitar or bass tone and the ultimate creative effects rack.
Scarbee Funk Guitarist gives you the instrument and the musician. Its instant playability delivers the genuine flavor of the funk, letting you create driving rhythm guitar lines in minutes.
Scarbee MM-Bass and MM-Bass Amped put the creamy bass sound of 70s disco and funk at your fingertips – either dry or via four different amps.
Rammfire: Richard Z. Kruspe (Rammstein) collaborated with Native Instruments on this ground-breaking amp emulation based on his personal setup.
Scarbee Pre-Bass and Pre-Bass Amped are two versions of a sampled Fender Precision Bass – recorded D.I. and through four different amps.
Scarbee Jay-Bass is the perfectly sampled slapped and finger bass with three pick-up positions and a wealth of playing techniques.
The Giant captures the sound of the world's biggest upright piano to deliver something even bigger: An intense, dynamic playing experience with a sound that's nothing short of inspiring.
Vintage Organs gives you access to the classic sounds of the golden age. Based on high-quality recordings of the Farfisa® Compact, Vox Continental™ II and Hammond® B-3, C-3, and M-3 organs, VINTAGE ORGANS is full of charm and character.
Alicia's Keys is the sound of the soul superstar's very own studio piano – a rare Yamaha® C3 Neo. Perfectly sampled from the artist's own playing and utilizing many authentic details.
George Duke Soul Treasures is an instrument with 500 soul-drenched keyboard phrases, recorded with vintage gear, and perfectly sliced and tempo-synced for instant use.
Scarbee A-200 is a classic and versatile electric piano, sampled to perfection with all its characteristic dynamic range intact.
Scarbee Mark I is the sound of an iconic electric piano, beautifully sampled and perfectly preserved in all its brilliance.
Scarbee Clavinet/Pianet provides the sounds of two legendary keyboards, expertly sampled and brimming with unique character.
Berlin Concert Grand offers enormously expressive power right to the top of the highest treble – a charming, poetic instrument, vibrant and full of life.
New York Concert Grand is a high-definition reproduction of a popular grand piano, and consists of premium samples of a perfectly maintained instrument.
Upright Piano is a traditional piano with a warm and distinctive sound, ideal for productions that require something other than a 'perfect' piano sound.
Vienna Concert Grand truly reproduces the power and 'singing' sound of this Viennese legend, beautifully capturing the resonance of a classic continental grand.
GROOVE PRODUCTION

Maschine groove sequencing - the ultimate integrated hardware/software system for beatmaking and professional production. Much more than a drum machine, MASCHINE is a groundbreaking instrument that combines a pattern-based sequencer, professional sampler, effects and an incredible 11 GB sound library – united in a smooth, super-intuitive workflow.
Maschine 2.3 software update - A top-of-the-line audio engine saves resources while delivering the highest audio quality possible. Advanced multi-core technology runs multiple processes in parallel, dividing complex tasks between your computer's cores. Run more plug-ins. Mix with ease. Load up even more sounds on unlimited groups, and so much more. 
The result is the most responsive, fluid, and musical MASCHINE software ever.
Drop Squad Bundle - MASSIVE BASS INVASION! DROP SQUAD brings the sound of dubstep to MASCHINE and iMASCHINE with punchy drums, wobbles, synths and the deepest basses via custom MASSIVE presets.
Other software:


Universal Control (Virtual StudioLive) - Remote Computer Control for StudioLive mixers
StudioLive Remote - Remote iPad Control for StudioLive Mixers
QMix - Wireless Aux/Monitor-Mix Control Software for iPhone and iPod touch

Nimbit - The easy way to sell and promote your music, merchandise, and tickets.